BERKSHIRE HILLS REGIONAL SCHOOL DISTRICT serving the towns of Great Barrington, Stockbridge, and West Stockbridge, Massachusetts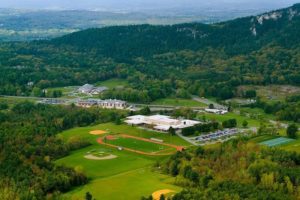 The School Committee of the Berkshire Hills Regional School District invites candidates to apply for the position of    PRINCIPAL – Monument Mountain Regional High School   www.bhrsd.org
---
THE BERKSHIRE HILLS COMMUNITY
The Berkshire Hills Regional School District is comprised of three separate communities working together to provide all students the highest quality education and challenge them to explore and maximize their potential. The towns of Great Barrington, Stockbridge, and West Stockbridge are located in the Southwest corner of Massachusetts in the heart of the Berkshires.
Known for breath-taking natural beauty in all four seasons, the Berkshires region is also an internationally renowned cultural and recreational mecca. Some of the better-known cultural attractions just moments away from the BHRSD campus are Tanglewood, summer home to the Boston Symphony Orchestra; Jacob's Pillow Dance Festival; Berkshire Theater Festival; The Norman Rockwell Museum; Kripalu; Shakespeare & Company; Berkshire Botanical Gardens; and the historic homes Chesterwood; Naumkeag; and The Mount. Most of these institutions already work cooperatively with the District to offer extremely creative programs for our students at many levels from Elementary through the High School.
In addition to the cultural attractions, access to outdoor activities in all four seasons abound including skiing, golf, hiking, rock climbing, swimming, canoeing, kayaking, and cycling. The District is only 2 ½ hours from both Boston and New York City.
---
THE BERKSHIRE HILLS REGIONAL SCHOOL DISTRICT
The Berkshire Hills Regional School District strives to provide innovative, exemplary programs at all levels, from pre-K to 12, for just over 1,300 students. All three school buildings, Muddy Brook Regional Elementary School, Monument Valley Regional Middle School, and Monument Mountain Regional High School are situated on a stunningly beautiful 71 acre campus with spectacular views from every window. The District offices are housed in Stockbridge.
The campus setting affords opportunities for collaboration across the three schools. Teachers have opportunities to meet and work together. Our professional development program is robust and includes summer seminars. Students collaborate in a wide variety of arts and participate in regular professional internships. Students of all levels participate in "Project Sprout," the community garden whose harvest is being used in the cafeterias and donated to local food pantries.
BHRSD Mission Statement To ensure all students are challenged through a wide range of experiences to become engaged and curious learners and problem solvers who effectively communicate, respect diversity, and improve themselves and their community.
---
BHRSD VITAL STATISTICS:
Student Enrollment: 1310                                         2016/17 Operating Budget: $23,290,470                 2016 – 2017 Capital Budget: $1,929,875                School Committee: 10 members from 3 towns       Professional Staff: 145                                                Non-Certified Staff: 95                                           Administrators:   Superintendent, Business Administrator, Director of Student Services, Director of Learning & Teaching, Director of Operations
---
MONUMENT MOUNTAIN REGIONAL HIGH SCHOOL
Monument is an exceptional school entering its 50th year. Known for its thoughtful and committed faculty as well as its welcoming sense of community, students excel in a wide range of areas. Monument, a comprehensive high school, is recognized for student initiated learning (Project Sprout, The Independent Project, The Farm to School Stand), for robust opportunities in art, music, and drama, and for excellence in academic and career, technical, and vocational education (horticulture, automotive, woodworking, television). Students participate in more than a dozen sports and a wide range of activities.
Building on our successes, we seek a visionary leader to support the growth and evolution of the school and learning community.
---
DESIRED PRINCIPAL QUALIFICATIONS
The BHRSD is seeking an inspiring educator who will support the Mission Statement and have demonstrated success in:
 Ensuring all students and staff succeed.
 Collaborating.
 Listening, communicating effectively, and building coalitions and partnerships.
 Supporting innovation and change.
 Using resources effectively, including time, staff, and budgets.
 Building supports for a range of initiatives including refining existing curriculum and              instructional approaches, professional development, scheduling, capital projects, and partnerships with local businesses and non-profits.
 Approaching work with humor.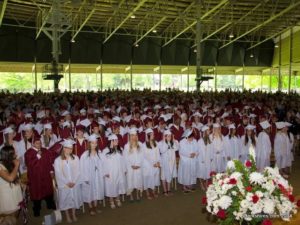 ---
APPLICATION PROCEDURE:
To be considered for this position, candidates are requested to submit all of the following:
 A completed application for the position including responses to the three questions.
 A letter stating personal qualifications, experience, and reasons for interest in the position.
 A current resume.
 College/university placement papers and academic transcripts indicating degrees.
 A minimum of three (3) current letters of recommendation.
 Verification that the candidate holds or will be qualified to hold a Massachusetts license as a high school principal.
---
Priority Application Deadline: June 2, 2017 
Applications may be requested from and materials mailed to:
Dr. Peter Dillon, Superintendent of Schools
Berkshire Hills Regional School District
High School Principal Search
50 Main Street, P.O. Box 617
Stockbridge, MA 01262
(413) 298-4017 ext. 19     Principal Application
peter.dillon@bhrsd.org